Welcome to Swing Your Partners - Barn Dances and Ceilidhs for all occasions.
If you want to arrange a special event for:
a wedding
a party to celebrate a special day
a ceilidh
a fundraising event
then a barn dance will be sure to meet your needs.

It provides an opportunity for people to meet socially with a chance to chat as well as to dance. My dances are tailored to the ability of your guests, be they beginners or experts, and I can arrange bands to cater for all tastes. The accent is on enjoyment, entertainment and fun.






Call me and I'll call for you

Call 01452 308125 to discuss your requirements or send an enquiry

Book early to avoid disappointment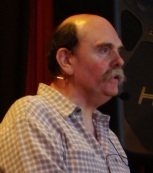 A bit about me

I'm Derek, a barn dance caller based in Gloucestershire. I have over 30 years of experience with hundreds of successful weddings, parties and fundraising events, working with different audiences and in many different venues. I work with a variety of different bands to suit all tastes. I am willing to travel up to 1 hour from home.